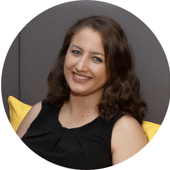 Rúbia Stuani
HR Talent Acquisition – HR
My name is Rúbia Stuani. I have working at RDI since September 2021 as Tech Recruiter / Talent Acquisition.
I have a degree in Psychology and a postgraduate degree in clinical and organizational Psychology.
I love to work with people and I'm here to help you in whatever you need.